Medicare Advantage Made Easy
Understanding Medicare
What is Medicare and what does it cover?
Medicare is the federal health insurance program for people who are 65 or older or those under 65 who may qualify because of a disability or another special situation. Medicare helps millions of American seniors and disabled individuals cover some of their health care costs.
Medicare also offers important choices in how you receive benefits – whether through Original Medicare or through a Medicare-approved private insurer that offers prescription drug coverage and additional benefits like vision, hearing, dental, and more. The different parts of Medicare help cover the costs of specific services.
What is the (Part C) of Medicare?
Medicare Advantage Plan (previously known as Part C) includes all benefits and services covered under Part A and Part B — prescription drugs and additional benefits such as vision, hearing, and dental — bundled together in one plan. Medicare Part D (Medicare prescription drug coverage) helps cover the cost of prescription drugs.
While many people opt to get their Medicare coverage in separate components through the government with Original Medicare (Primarily Part A and Part B), Medicare Advantage is different. With a Medicare Advantage plan, you can receive the same Part A and B benefits (and oftentimes more) in one bundle through private insurance companies. In essence, Medicare Advantage is the alternative method for receiving Medicare coverage.
Also known as Medicare Advantage, Part C of Medicare is not in addition to Part A and Part B; it's just the private counterpart for both.
What does Medicare Advantage cover?
Medicare Advantage (or Part C, or MA plans) offers the same coverage as Original Medicare. By law, every Medicare Advantage plan must include all the benefits of Medicare Part A (hospital insurance) and Part B (medical insurance).
However, many MA plans go even further, offering additional coverage Original Medicare won't provide. Some of these benefits may resemble what you were used to through employer coverage, and there may be even more:
Dental coverage
Vision coverage
Prescription drug coverage (like the add-on Part D for Original Medicare)
Hearing aid coverage
Health Programs (such as Renew Active)
How does Medicare Advantage work?
Medicare Advantage plans can provide coverage in various ways but, in general, you'll find most plans nested under one of the five categories below. Once you pick a plan from one of those categories, you'll receive all your benefits through the methods that the plan dictates.
Types of Medicare Part C plans:
Health Maintenance Organization (HMO). In this type of plan, you choose a primary care physician and visit only hospitals, doctors, or specialists in a set network.
Preferred Provider Organization (PPO). This plan is much like an HMO, only you can go out of network if you're willing to pay more out of pocket.
Medicare Private-Fee-for-Service (PFFS). These plans give you the freedom to visit any Medicare-approved doctor or facility, but the doctor or facility must agree to accept the plan's payment.
Special Needs Plan (SNP). These plans cater to people with certain diseases or mental conditions, people living in institutions, or people who qualify for both Medicare and Medicaid (dual eligible). SNPs tailor their care to the group they cover.
Medical Savings Account (MSA). Much like a Health Savings Account, an MSA deposits money into an account that you can use for medical expenses. These plans typically have very high deductibles.
Medigap vs. Medicare Advantage
Some confusion for people is Medigap vs. Medicare Advantage. These plans are not the same:
Medicare Supplement (or Medigap) is supplemental insurance a beneficiary can buy to supplement their coverage under Original Medicare. Medigap helps pay for things like coinsurance, deductibles, or other areas where Original Medicare coverage falls short.
Medicare Advantage is the counterpart to Original Medicare. While Original Medicare takes an á la carte approach to healthcare, where you can choose to add a Medigap plan and prescription drug coverage (Part D), Medicare Advantage is more like bundling all your health care into one package.
Once you know the distinctions between what Medicare Advantage provides and what Medigap provides, you'll have an easier time deciding which Medicare plan is best for you.
Medicare Part C coverage for outpatient care
Under Original Medicare, outpatient care is generally covered by Medicare Part B. Outpatient care includes medically necessary services and preventive services to prevent or detect disease. Medicare Part C covers the same benefits as Medicare Part B including:
Doctor visits (primary care doctor and specialists)
Laboratory tests and X-rays
Ambulance services in an emergency
Both inpatient and outpatient mental health services
Durable medical equipment such as walkers and wheelchairs
Preventative tests and vaccines, including flu shots
Physical therapy
Occupational therapy
Speech and language pathology
Medicare Part C may have different cost-sharing amounts for outpatient care than Original Medicare has.
Medicare Part C coverage for extra benefits
Unlike Original Medicare, Medicare Part C generally offers coverage for prescription drugs you take at home. The exact prescription drugs that are covered are listed in the plan's formulary. Formularies may vary from plan to plan.
Other extra benefits that Medicare Part C may cover include:
Routine dental care including cleanings, x-rays, and dentures
Routine vision care including contacts and eyeglasses
Routine hearing care including hearing aids
Fitness benefits including exercise classes
Not all Medicare Part C plans cover extra benefits in the same way. For example, some Medicare Part C plans may only cover "Medicare-covered dental benefits" which generally only means dental care in the event of an accident or disease of the jaw. If your Medicare Part C covers dental benefits more extensively, you could have a higher monthly premium for that coverage.
You can only switch Medicare Advantage plans during Annual Enrollment
With Medicare Supplements, you can change your plan any time of the year. With Medicare Advantage plans, you can only change your plan one time per year, and only during the annual open enrollment period. This occurs from October 15th – December 7th every year.
If you want to begin looking for Medicare Advantage plans in your area call Ashford Insurance at 817-952-3153.
Sarah began working in the healthcare industry in 2001, where she worked for many years with elderly Alzheimer and Dementia patients. From there she worked as a Group Benefits Administrator with a local healthcare company in the Human Resource Department for a period of 10 years. Since then, she has decided to work in the Medicare insurance industry full time and has joined the family business, Ashford Insurance, as a Medicare Insurance Agent.
Need help? Call us for an appointment at (817) 952-3153
M-Th 8:00 – 4:00
F 8:00 – 12:00
Weekends & Evenings by Appointment
Address 1245 Southridge Court Suite 101, Hurst, TX, 76053
* A licensed sales agent may call or e-mail as a result of completing the information to discuss Medicare Advantage, Prescription Drug Plans or Medicare Supplement Insurance.
Oct. 15 marks the beginning of open enrollment for those on Medicare.
Read More »
By the time you turn 65, you either need to be on Medicare or be covered under a creditable health insurance plan and if you aren't, you will face penalties.
Read More »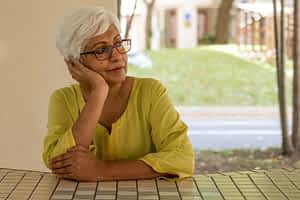 Another fantastic guest post from Hazel Bridges: How to Help Seniors Navigate Financial Decisions After the Loss of a Spouse When a senior loved one
Read More »